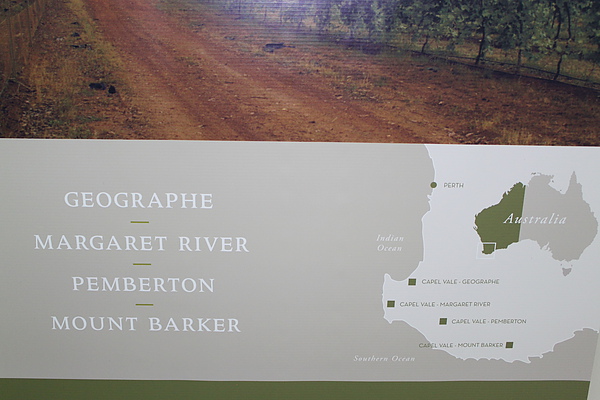 Capel Vale has arguably the most diverse vineyard resource in Western Australia with more than 250 hectares across the 4 major regions.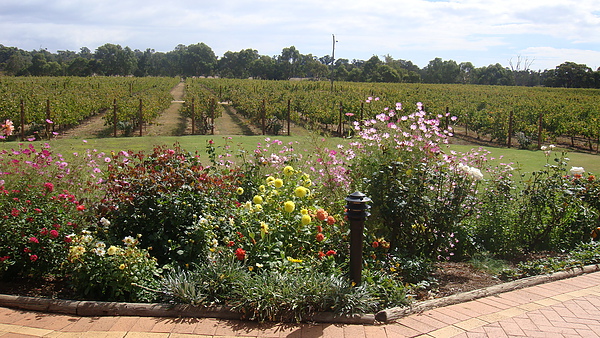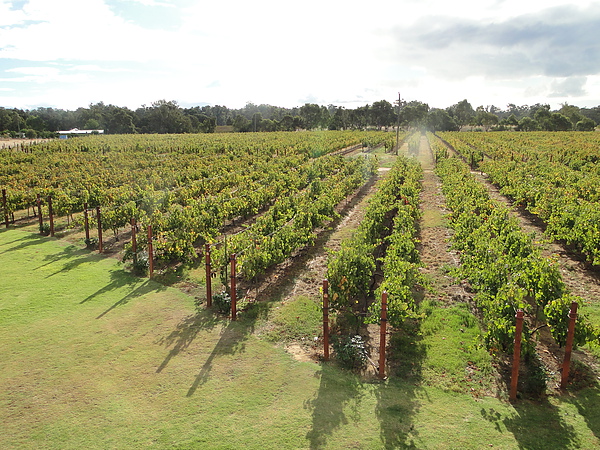 (1) •Introduction to Capel Vale
- The Capel Vale Story
1. One of the early pioneers of the WA wine industry, Dr Peter Pratten founded Capel Vale in 1974

2.

100% Family owned & operated

Simon Pratten now CEO effective July 2007

3.

Fully estate grown, made and packaged.

4.

Capel Vale is situated in the cool climate Geographe region of South West WA.

5.

Exports to 20 countries worldwide.

6.

Passionate about producing

complex, powerful, yet elegant wines, from the best regions in Western

Australia.

7.

Estate vineyards in 4 W.A. Regions
8. Environmental awareness
9. Use of poultry as an insect control
10. Eco-sensitive and Eco-stable
11. Distinctive regional characters
(2) Dr Peter Pratten and the journey of Capel Vale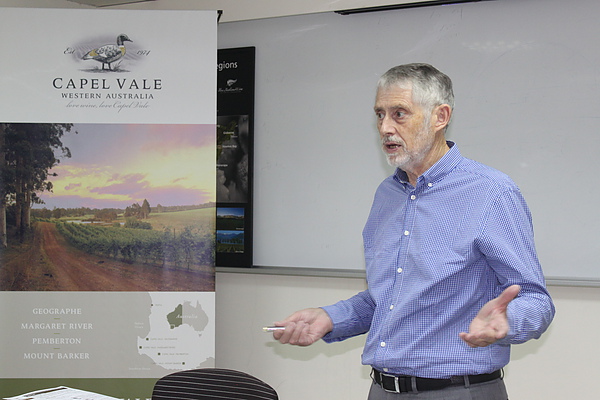 1. 1974 Dr Peter Pratten and Elizabeth Pratten planted Capel 'Stirling Vineyard'

2. 1979 Built first winery, Capel – Western Australia

3. 1981 Dr Pratten conducts trials of wines made in the same winery side by side from single

varietal fruit

from each area he could find. During this period he decides where he believes the most complex and

interesting styles best grew in the cool part of WA.

4. 1981 – current Dr Pratten then purchased land and planted the

appropriate vines in these

areas. It was his

passion to determine the best region in south Western Australia for each of the main premium grape

varieties at the time

5. 1986 Capel Vale Riesling made by Dr Peter Pratten as winemaker named Australian National Dry White

Champion

6. 2004 Modern high speed bottling plant installed, supporting screwcaps

7. 2006 Larry Cherubino (Nominated "Best Young Australian Winemaker 2004" DECANTERMAGAZINE) appointed as Consultant Winemaker

8. 2007 New labels, brand architecture launched. An amazing response from trade and end-consumer

followed.

9. 2007 Trophy won at the Royal Melbourne Wine Show for Debut Merlot

10. 2008 Capel Vale restaurant wins "Best Restaurant in South West" from Restaurant Catering Association

11. 2008 Capel Vale Winery & Restaurant awarded "Most Improved Winery" by The West wine writer Ray

Jorda

n

12. 2009 Capel Vale Winery & Restaurant celebrates 35 years
(3) Capel Vale Vineyards
1.Geographe
Stirling Vineyard
* All on red alluvial loam over limestone near the coast (Capel)
* Best Varieties
-Chardonnay & Viognier
-Merlot, Petit Verdot & Malbec
-Strong afternoon sea breeze delays ripening
2. Margaret River
The Scholar Vineyard
*

Sandy loam, laterite gravel & granite

*

Best Varieties
-Cabernet Sauvignon
-Merlot & Malbec
*

Windy & South facing in the Cowaramup area of Margaret River

*

Ideal for Bordeaux red blended styles
3. Pemberton
Sheldrake Vineyard
*

Rich Karri loam

*

Best Varieties
-Sauvignon Blanc, Semillon & Chardonnay
-Pinot Noir
-Verdelho
-Shiraz
*

Very cool area with Southern Ocean Influence
4. Mount Barker
Whispering Hill Vineyard
*

Shallow leached sandy loam with laterite gravel

*

Best Varieties
-Shiraz
-Riesling
*

Dry region, hostile winds, Southern Ocean influence.

*

Best Riesling area of Western Australia
(4) Winery, Winemaking & Bottling Capabilities
Winery Capabilities
Crush capability 2 – 3,000 tonnes & storage capacity 3 million liters storage (inc oak)
Winemaking
Lead by Larry Cherubino (Consultant Winemaker, ex Hardy's/Houghtons)
(5) Capel Vale Brand Architecture – 4 Tiers 開普品牌結構-四個等級
1. Capel Vale "Debut" Range 開普莊園系列 Unwooded Chardonnay, Chenin Blanc, SBS, Verdelho, Cabernet Merlot, Shiraz, Pinot Noir, Merlot, Shiraz Rose & Sparkling NV
2. Capel Vale "Regional Series" Range 開普莊園"地區系列" SSB, Cabernet Sauvignon, Shiraz, Sauvignon Blanc, Chardonnay & Cabernet Merlot
3. Capel Vale "Cellar Exclusive" Range 開普莊園"精選系列" Cabernet Blend, Pinot Noir, Chardonnay, Viognier, Sangiovese, Sauvignon Blanc, Petit Verdot & Vintage Sparkling
4. Capel Vale "Single Vineyard Series" 開普莊園 "單一葡萄園系列" Shiraz, Riesling, & Cabernet Sauvignon (Mar 09)
Adelaide Pacific Co., Ltd.
Contact Cathy Cheng
Address: 2F., No.156, Sec.1, Fusing S. Rd., Taipei,106,Taiwan, R.O.C
Phone: +886 2 27775779#160 Facsimile: +886 2 27115959 Email: wine@finewine.com.tw