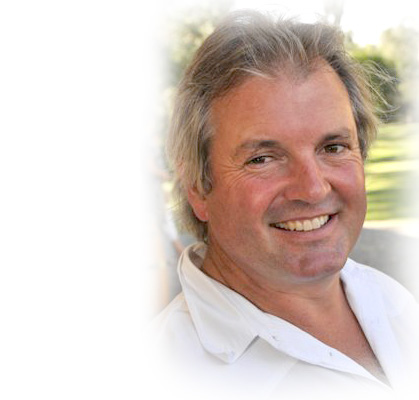 Scott Collett - Managing Director
After taking over from his father Doug Collett in 1982, Scott is the 2nd generation custodian of the gilded history of Woodstock Estate. With more than thirty five years wine industry experience both locally and abroad, it is Scott that sets the direction for Woodstock. He is a self confessed lover of the generous wines of his beloved McLaren Vale, steadfastly believing that his wines should be complimented by the very best of local produce, and the boisterous company of a coterie of close friends.
A qualified winemaker with an inquisitive mind, much of Scott's time is spent meticulously managing the rich vineyard resources of the Woodstock Estate. Scott shares the credence of many of the top wine producers of the world that their best wines are indeed made in the vineyard. To this end, closest to Scott's heart is our single vineyard of 110 year old Shiraz vines which is the source for our famous flagship wine- Woodstock 'The Stocks' Shiraz. Scott can often be found here talking to and nurturing these vines, when looking for a break from the daily responsibilities of supervising the estate.
For those that may not have had the opportunity to visit Woodstock Estate, Scott regularly takes both our wines and stories on tour, preaching the gospel of Woodstock domestically and to many of our overseas supporters. If you happen to see Scott on his travels, please be sure to introduce yourself, and partake in Scott's insistence of "...three bottles of red before bed".
Winemakers
Scott Collett & Ben Glaetzer
As the son of Doug Collett and proprietor of Woodstock Estate, award winning winemaker Scott Collett believes winemaking is simply a "matter of getting it right". He is solely responsible for all of Woodstock's Fortified wines, indulging in his passion while continuing the tradition started by his father over 30 years ago.
In 1999, Scott joined forces with Ben Glaetzer, the 2004 Gourmet Traveler Young Winemaker of the Year, and together they jointly create the table wines that capture the essence of the rich vineyard resources of Woodstock Estate. .
With Scott meticulously managing our vineyards to ensure grape quality, and Ben vinifying our wines in the cellars with his usual fastidious attention to detail, this formidable pair unite in the tasting room to thoroughly assess each individual parcel of wine and to decide upon the final blends of each of our table wines.
The present day generations of the both the Collett and Glaetzer families have built upon their long winemaking lineages to enable Woodstock Estate to produce terroir driven wines of compelling quality and consistency.
http://www.woodstockwine.com.au/
Want to have a wine dinner & join a wine tasting with Scott? Pls click the link below for more information!
http://adelaide2010.pixnet.net/blog/post/6503831
Adelaide Pacific Co., Ltd.
Contact Cathy Cheng
Address: 2F., No.156, Sec.1, Fusing S. Rd., Taipei,106,Taiwan, R.O.C
Phone: +886 2 27775779#160 Facsimile: +886 2 27115959 Email: wine@finewine.com.tw
業務聯絡人:鄭小姐(Cathy Cheng ) / 電話:02-2777-5779 分機160
e-mail: wine@finewine.com.tw
雅得蕊提醒您「酒後不開車‧安全有保障」